"Patient care is at the heart of what we do"
Welcome to Salisbury Fertility Centre
Excellent IVF success rates and supportive, individualised patient care for private and NHS patients
Salisbury Fertility Centres offers a range of assisted conception treatments including IVF, ICSI and IUI. The centre has an egg sharing programme and can provide treatment with donor eggs. The centre treats heterosexual and same-sex couples, single patients and those requiring fertility preservation by egg, embryo or sperm freezing.
Salisbury Fertility Centre has excellent success rates which maximises a couple's chances of having a baby. Throughout treatment patients are guided by our experienced and friendly team which receives outstanding feedback from patients. The multidisciplinary team, composed of consultants, embryologists, nurses and administrators, aims to build close, supportive relationships with patients and provide couples and patients with individualised care.
We treat private and NHS patients from across the south with patients travelling from far to have treatment at our popular clinic due to its excellent reputation. Salisbury Fertility Centre has been selected as the preferred clinic for NHS patients from across Dorset to receive treatment for the last 9 years.
Salisbury Fertility Centre is licensed to provide treatment by the national regulator, the Human Fertilisation and Embryology Authority (HFEA). The centre is located at Salisbury District Hospital, an NHS Foundation Trust which has received a good rating from the Care Quality Commission (CQC). Patients can be reassured that treatment is provided within a good governance framework and has the back up support of a range of medical services, including emergency and early pregnancy care, which can be managed by their fertility consultant ensuring continuity of care.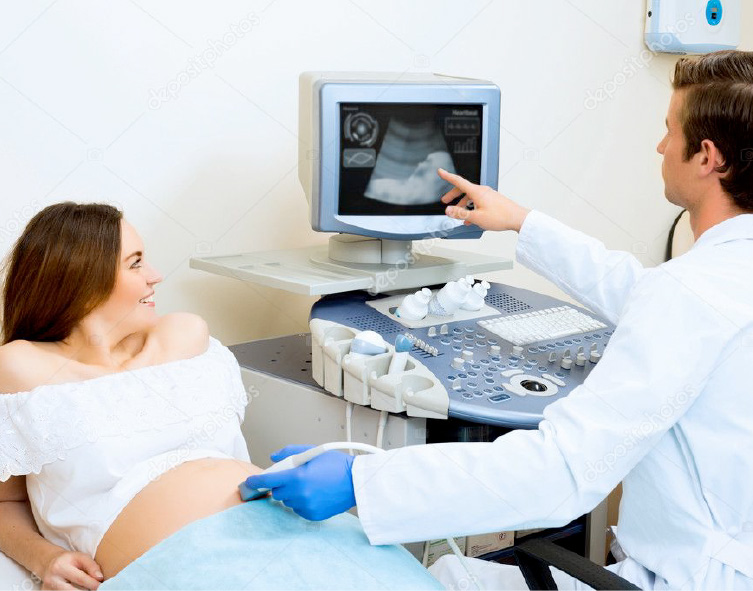 "We hold Patient Information Evenings. These are a good way to find out more about the treatments that are offered and provide an opportunity for you to look around the centre and meet the team."
Why Choose Salisbury Fertility Centre
A comprehensive service with support & advice
A Wealth of Experience

We offer a wide range of treatments and all are comprehensive and delivered by experienced consultants.

Complete Support

We are fortunate to have a small team which allows us to establish close relationships with patients, one to one care and a personalised service.

Discretion & Transparency

Located at Salisbury District Hospital the centre is discreet and operates within a dedicated, self-contained unit. All our prices are transparent with no hidden costs.
Full Facilities

Being part of an NHS hospital means that our patients have access to all of the facilities they may need, right up to being able to have their baby delivered here in Salisbury. These facilities include pathology services, genetic testing and emergency care.

Licensed

We are licensed by the Human Fertilisation and Embryology Authority (HFEA) and comply with their Code of Practice.

Tailored Customer Care

Operating as part of Salisbury NHS Foundation Trust the centre benefits from the good governance, including customer care and quality monitoring, of an NHS organisation.
"Thank you for making the whole experience feel so natural and making us feel we were/are the only patients you have. The service was always on time, quick but never felt rushed and always professional and friendly. I wish every department over the whole NHS was just like this. Thank you all once again."
Mr & Mrs Smith
IVF Treatment
"The staff at SFC have always been so helpful and friendly. Thank you to all the staff there, my husband and I are expecting our first child due in October."
Adelle Charles
Donor Egg
"We were extremely happy with everything, all the nurses and staff in the clinic and the day unit are lovely. They all explain everything and make sure you understand what is happening. I never once felt we received poor treatment and would recommend anyone to go. Can't praise them enough!"
Karem Suer
IVF
"The patient care at SFC is second to none. Throughout the whole process from first consultation to embryo transfer we have felt very well informed and supported. We haven't been the easiest case but each member of staff have gone out of their way to make the whole process much less stressful by discussing, in detail, at each stage. Thank you most sincerely."
Anon
Egg Sharing Scheme
"Again, through a difficult time everyone was always really kind. All information given was helpful and informative. I knew you only had to pick up the phone should there be a problem."
Miss Taylor
Donor Sperm
"We can not fault anything – very professional – very friendly – good communication and service – treated with care and understanding. Like an extended family."
Anon
Frozen Embryo Transfer
"No comments other than all the staff at the fertility clinic were and are excellent. I could not fault the care that I received in the day surgery unit as well and it made my stay very comfortable and met my needs. You have an excellent team of doctors and nursing staff."
Anon
IVF
"All the staff have been helpful and approachable. I've been put at ease on every visit. Every step of the way I have felt fully informed and had any questions answered. The team are fantastic and have always gone out of their way to make me feel comfortable. Thank you to you all."
Anon
Egg Sharing Scheme
"We saw them (Salisbury) for secondary infertility in 2014 - really lovely knowledgeable doctor, we were really impressed. After the HSG I fell pregnant naturally so we didn't go any further but our experience to that point was lovely.."
Kathy
IVF
"I went to Salisbury Fertility Clinic and was under Mr Fountain.  1st go at IVF (in vitro fertilization) and just gave birth to little boy Charlie.  Just don't give up hope it will happen!!"
Trevina
IVF
"My friend has had 2 rounds of IVF at Salisbury and really loved the team and the place - she couldn't fault it."
Anon
IVF
"I had IVF (in vitro fertilization) at Salisbury Fertility Centre. We started Feb 2010, and it worked on our 1st cycle. I started off under Miss Davies and then ended up being looked after by Mr Fountain.
I have just had a little boy who is 5 days old. Don't stop believing that it will happen for you."
Leanne
IVF
"Everyone was really lovely and extremely helpful which helped us feel at ease through our whole cycle. We would definitely recommend your clinic."
Anon
IVF
"Overall service and care provided by SFC (Salisbury Fertility Centre) has been outstanding."
Contact Salisbury Fertility Centre
Let us know how we can help

If we are unable to answer your telephone call there is an answerphone, so please leave a message and we will return your call as soon as possible.
The centre opens at 8.00am and we are here until 5.00pm, Monday to Friday.
Our nurses are involved in scans between 8.00am and 9.00am, so will usually return telephone calls after this time.
Salisbury Fertility Centre
Salisbury District Hospital
Odstock Rd,
Salisbury
SP2 8BJ
Tel: 01722 417224
Fax: 01722 425029
We are located in the central area of the hospital close to Day Surgery. Car Park 10 is the closest.
Contact us to request a map of the Hospital.