"Our treatments are comprehensive and delivered by experienced consultants."
About Salisbury Fertility Centre
The centre strives to support every patient to have a healthy baby
Salisbury Fertility Centre was established in 2002 and moved to its current location in 2007. It was founded by Shaun Fountain, Consultant in Reproductive Medicine, who trained under the widely acknowledged founding father of IVF treatment, Professor Robert Winston.
The centre offers a wide range of assisted conception treatments including IVF, ICSI, intra-uterine insemination (IUI) and donor insemination (DI). The centre has an egg sharing programme and can provide treatment with donor eggs and as part of surrogacy along with surgical sperm retrieval and fertility preservation treatments. Treatments are recommended for patients by our experienced consultants on an individual basis dependent on the patient's circumstances and clinical history. For further information on the range of treatments provided please see the Fertility Treatments page.
Creating thousands of healthy babies for our patients since its establishment, the centre has excellent success rates which maximise a couple's chances of having a baby. However we are not complacent about our success rates and are continually searching for ways these could be improved further. Our consultants are always realistic with patients about their chances of treatment success and whatever the outcome our team will support you every step of the way.
We are very fortunate to have a highly skilled, experienced and dedicated team. It is a multi-skilled team composed of medical consultants, embryology scientists, nurses and administrators who all play a part in helping our patients to have a healthy baby. The friendliness and approachability of the team is widely commented on by patients. In an increasingly isolationist world our team build supportive relationships with patients and provide a personalised service ensuring that patients feel that they can contact the centre for support whatever their query or however they are feeling.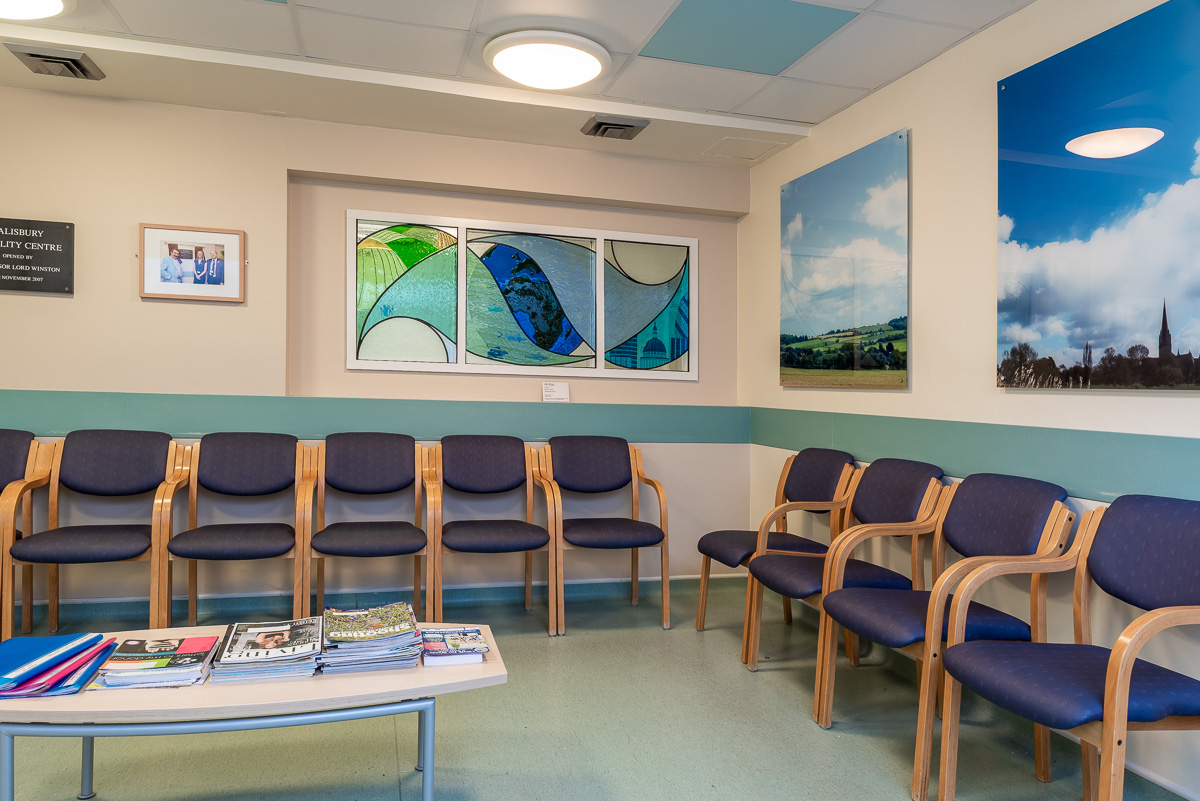 Located at Salisbury District Hospital in a self-contained, discreet unit providing patients with privacy, the hospital is located 2 miles to the south of Salisbury with excellent access to main roads running to the south, east and west. This avoids possible delays driving through the city centre. The hospital has plentiful on site car parking and is well served by public transport with many buses from surrounding counties stopping at the hospital site. There is also a service every 10-15 minutes from Salisbury train station and the city centre.

Why Choose Salisbury Fertility Centre
A comprehensive service with support & advice
A Wealth of Experience

We offer a wide range of treatments and all are comprehensive and delivered by experienced consultants.

Complete Support

We are fortunate to have a small team which allows us to establish close relationships with patients, one to one care and a personalised service.

Discretion & Transparency

Located at Salisbury District Hospital the centre is discreet and operates within a dedicated, self-contained unit. All our prices are transparent with no hidden costs.
Full Facilities

Being part of an NHS hospital means that our patients have access to all of the facilities they may need, right up to being able to have their baby delivered here in Salisbury. These facilities include pathology services, genetic testing and emergency care.

Licensed

We are licensed by the Human Fertilisation and Embryology Authority (HFEA) and comply with their Code of Practice.

Tailored Customer Care

Operating as part of Salisbury NHS Foundation Trust the centre benefits from the good governance, including customer care and quality monitoring, of an NHS organisation.
Contact Salisbury Fertility Centre
Let us know how we can help

If we are unable to answer your telephone call there is an answerphone, so please leave a message and we will return your call as soon as possible.
The centre opens at 8.00am and we are here until 5.00pm, Monday to Friday.
Our nurses are involved in scans between 8.00am and 9.00am, so will usually return telephone calls after this time.
Salisbury Fertility Centre
Salisbury District Hospital
Odstock Rd,
Salisbury
SP2 8BJ
Tel: 01722 417224
Fax: 01722 425029
We are located in the central area of the hospital close to Day Surgery. Car Park 10 is the closest.
Contact us to request a map of the Hospital.